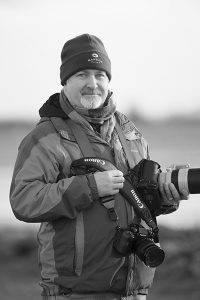 Hello, my name is Rob Allen. I grew up in the New England area primarily in a small town named Charlestown, New Hampshire. I started off with photography, or actually "taking pictures", when I was young in a father-son program called Indian Guides. It was then that my family noted I had an "eye" for taking pictures. Apparently this stuck but didn't really pursue this until much later in life.
When I could afford a decent camera, I bought one, but really did not have the technical skills to execute past the Automatic settings. With some reading I started to slowly evolve but was still missing some of the required skills to capture those amazing photos. On occasion, I would get lucky, but knew there was more that I could accomplish.
My wife bought me a seat at a local photography class with Robin Damore who is a very talented professional artist. This provided the needed boost and knowledge to go to the next level. A friend assisted me further, providing those tips and tricks that really make a difference. In October 2019 I attended a workshop with the talented Darren White on the Oregon coast. A very valuable experience which provided experiences you would only obtain from someone like Darren.
I consider myself a hobby photographer, residing in the Pacific Northwest, which is probably the best location to be interested in landscape photography.
Thank you for visiting.
Current Equipment